Dog Of The Month
Once a month the Staff at Doc's K9 Stay & Play will choose a Dog of the Month. The dog chosen will receive a Free Doggie Daycare Day Pass, biscuits, a Doc's K9 Sticker, and bragging rights at the Daycare, their photo display at the center and on the web.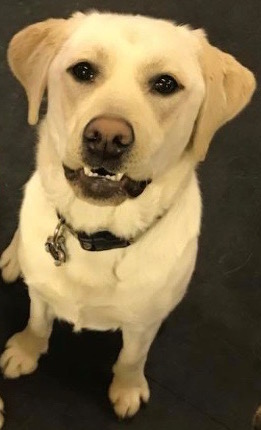 May 2018
Meet Tillie
Known for her style and glam, she is a Rockin Laborette. Never find her with the same collar, or a ordinary harness, glitter and bling for this Diva. Tillie also shows a sporty side, excelling in agility,
Such a simple task for her.
We love her and glad sheis part of our big Family